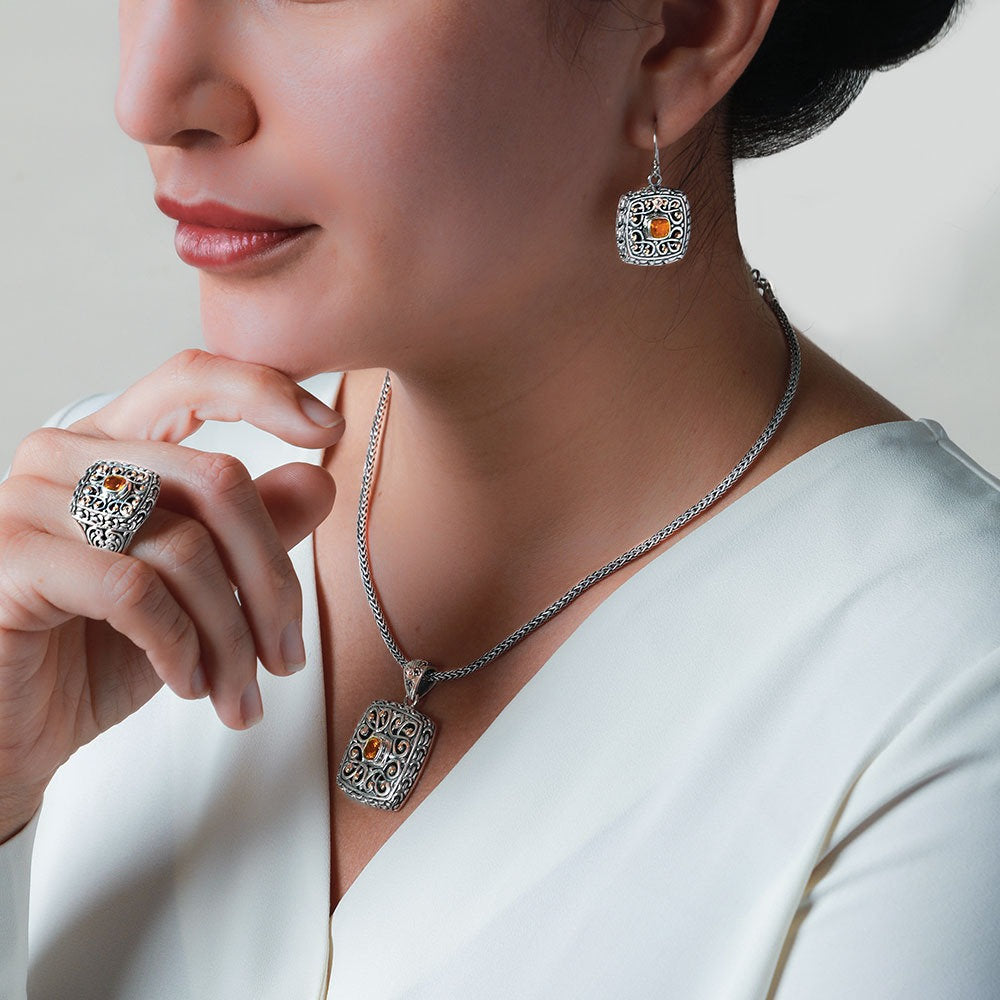 Signet Ring in Silver with 18K Gold and Gemstones
Description
The signet ring in silver with 18K gold is embellished with citrine and zirconium gemstones on the superior face of the ring. This beautiful product is part of a jewelry set that can be worn individually or matched with drop earrings and a gorgeous enhancer for your neck.
PRODUCT DETAILS
Sterling Silver and 18K Gold
Citrine, Zirconium 
Ring measures 6mm to 20mm wide
Style#: UCS20CCRSGCZ
Product Care
The best way to clean your Catalina Aragón jewelry is to use lukewarm water, a mild diluted soap with no additives and a microfiber cloth that won't leave particles behind. Gently brush your piece with a soft brush and pat dry, to avoid oxidation.

Do not use abrasive cleaners, steamers or ultrasonic machines.
Signet Ring in Silver with 18K Gold and Gemstones