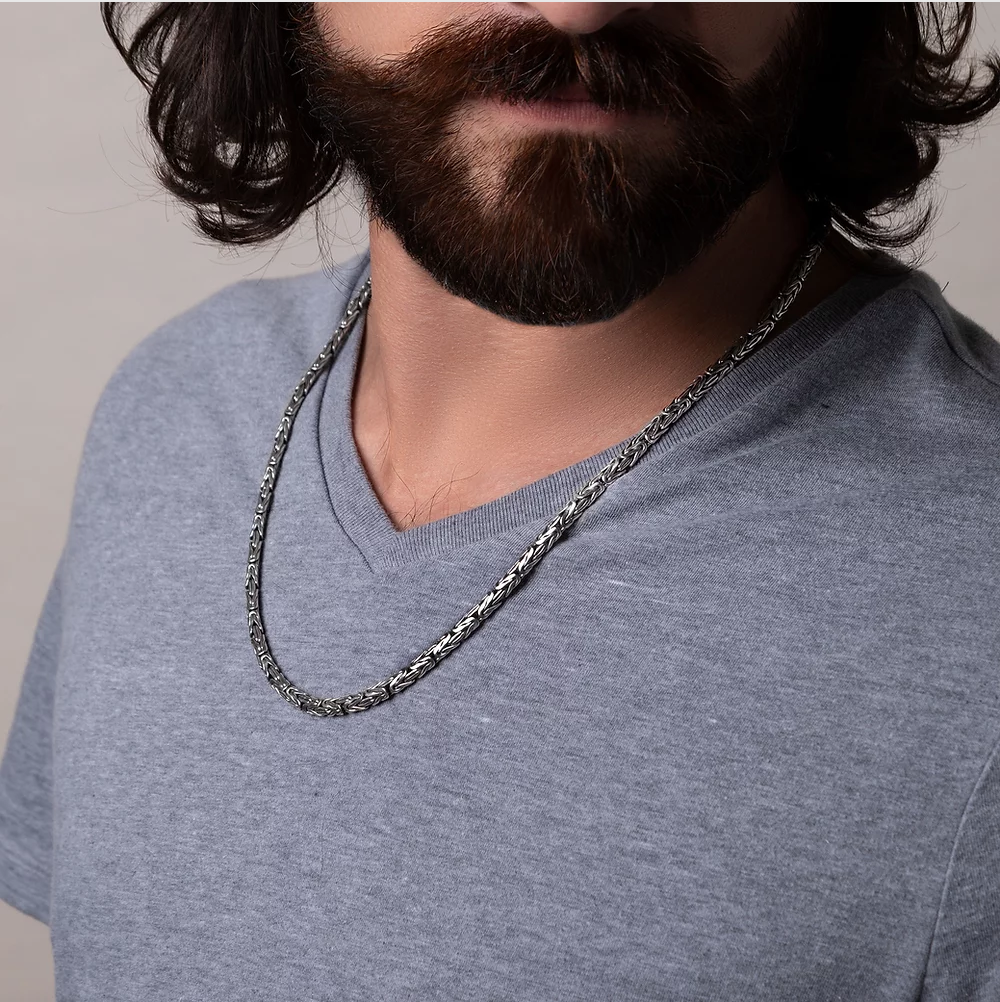 Borobudur 6MM Chain in Sterling Silver
Description
The extraordinary Borobudur chain in silver is for extraordinary people. It is a chain made with sterling silver material with carvings on it. Moreover, features a woven pattern of Borobudur that draws its origin from the Buddha temples. This shows our deep love for history and tradition.
Product Care
The best way to clean your Catalina Aragón jewelry is to use lukewarm water, a mild diluted soap with no additives and a microfiber cloth that won't leave particles behind. Gently brush your piece with a soft brush and pat dry, to avoid oxidation.

Do not use abrasive cleaners, steamers or ultrasonic machines.
Borobudur 6MM Chain in Sterling Silver