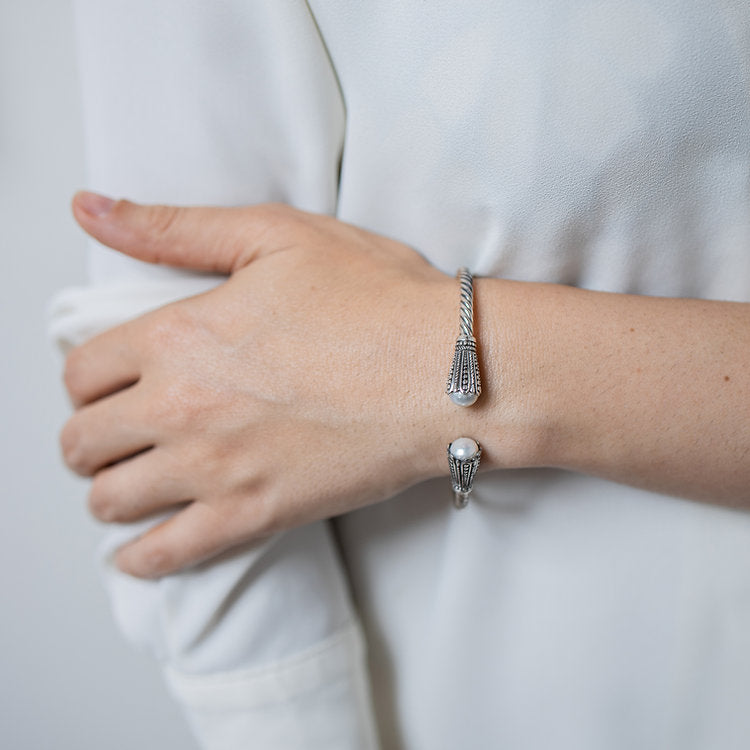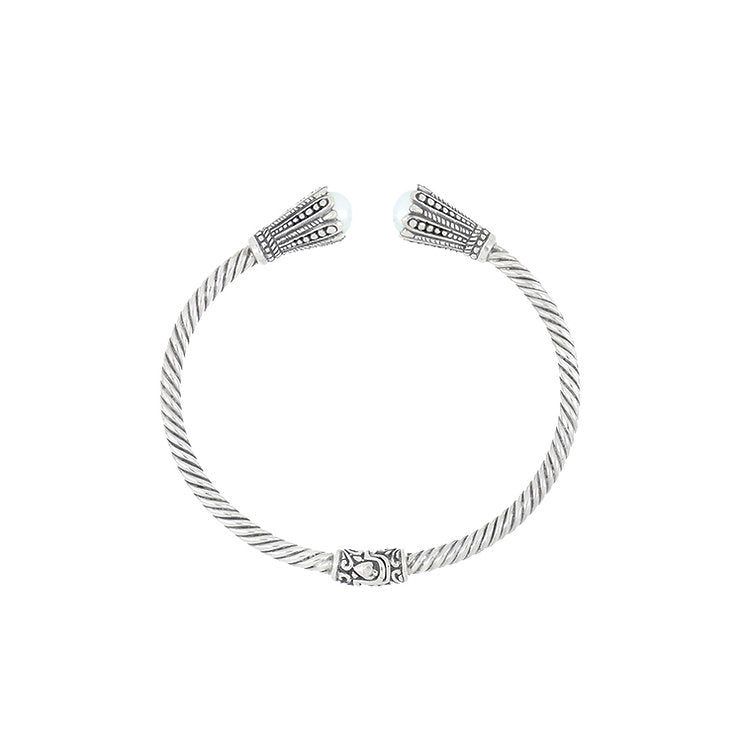 Cable Cuff 3MM in Sterling Silver with Pearl
$48.50
Regular price
$97.00
Subscription • Save
Description
Handcrafted sterling silver roped design created to embellish your wrist with a looped pattern that begins and ends with beautiful tulip freshwater pearls that emerge each morning dew.

Product Care
The best way to clean your Catalina Aragón jewelry is to use lukewarm water, a mild diluted soap with no additives and a microfiber cloth that won't leave particles behind. Gently brush your piece with a soft brush and pat dry, to avoid oxidation.

Do not use abrasive cleaners, steamers or ultrasonic machines.
Cable Cuff 3MM in Sterling Silver with Pearl
$48.50
Regular price
$97.00